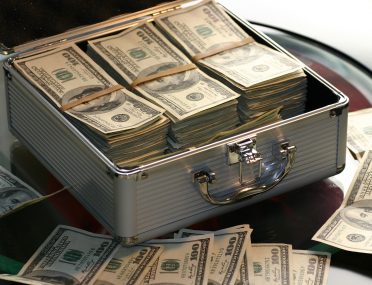 What is Cash-out Refinancing in Florida?
19 Jul 2021
Cash-out refinance is a popular trend in 2021, especially as people have equity in their homes while the interest rate decreases in the post-COVID real estate scenario. Yet, many people are not aware of cash-out refinance and the benefits associated with this strategy.
In this article, you will discover what cash-out refinancing is in Florida.
Cash-Out Refinance – Explaining the Concept
In essence, when you cash-out refinance, you replace an existing home loan with a new loan. However, the new loan has a greater value than the loan you previously owed on your property, so you can cash out the difference and use the funds as you please.
Another great way to explain a cash-out refinance is that you are borrowing money from equity earned in your property. To illustrate this concept, let us say you have a property in Florida worth $400,000 while you owe only $200,000.
In this case, if you manage to take out a new loan of $320,000 minus $200,000 owed on the property, you can refinance your mortgage and cash out up to $120,000 (minus closing costs).
Consequently, you will have to pay only a single mortgage while receiving cash in hand for the refinance. When refinancing a mortgage, many people obtain better interest rates or modify their mortgage term lengths.
Cash-Out Refinance – Eligibility
The more equity you have in a property, the more you can cash out using a refinancing strategy.
You will need at least 20% equity on your property before applying for cash-out refinancing. Commonly, lenders in Florida will only allow a cash-out up to 80% of the value of that equity.
Occasionally, some lenders might allow a cash-out refinance of up to 90% of the equity's value. Usually, suppose you borrow 80% or more of a property's value in a conventional mortgage. In that case, you will need to pay private mortgage insurance (PMI) until the property's equity surpasses 20%.
Similarly, in a cash-out refinance for a conventional mortgage, you will need to pay PMI on the new mortgage until the property's equity surpasses 20% again.
Cash-Out Refinance Payouts – Benefits and Use Cases
The first benefit of refinancing a mortgage is the possibility of accessing lower interest rates. However, before refinancing a property mortgage, it is crucial to compare the current interest rate of your mortgage with offers from other lenders.
Once you have decided to proceed with a refinance, you also have the option to change from an adjustable-rate mortgage to a fixed-rate mortgage and vice-versa.
There are several use cases for cash-out refinance payouts.
Firstly, you can cash out equity from your property to invest in home improvements. Also, you can use a cash-out refinance to finance other real estate investments (e.g., making a down payment on a second home or vacation property.).
Other excellent use cases include obtaining funds to pay off medical debt, boosting retirement savings, creating a college fund for your children, paying off high-interest credit card debt, or even enjoying a family vacation abroad.
Cash-Out Refinance – Is it a Good Option for Everyone?
Indeed, a cash-out refinance an excellent strategy to generate cash flow or change the terms of a mortgage in Florida. However, it is not the right option for everyone. In most situations, cashing out equity from a property may not be the solution.
For example, some individuals do not have the discipline to organize their finances and repay an outstanding debt as they should. Some people tend to spend more than they can afford to, so they end stuck in debt.
Alternative solutions include a rate-and-term refinance, which may save you from paying a significant amount of money over time through better mortgage rates or terms. Regardless, consult with a legal expert before making a decision.
Cash-Out Refinance – Seeking Expert Guidance
A cash-out can be a complex and detailed process. First, you will need to assess cashing out the equity on a property is a suitable option. Then, you will need to:
Gather and organize all the documentation to start the refinancing process
Contact the lender to apply for a mortgage refinance
Lock your mortgage rate
Ensure everything is in place for the underwriting and closing processes
In this sense, the guidance of a legal expert will save you time and money during the process while protecting you from making costly mistakes and ensuring legal compliance.
What is Cash-Out Refinancing in Florida? – We Can Help You
At Marina Title, we have a team of legal experts that will assess your circumstances and find the ideal approach for your case. Waste no time. Call us today at (305) 901-5628 or send us an email at Info@MarinaTitle.com to schedule a consultation.
Testimonials
"Very trustworthy title company. The attorneys and staff are all very kind, professional and responsive; they took their time and explained all the details on our closing. I had a bad experience with a different tittle company in the past where the paperwork was full of mistakes. I will only use Marina Title going forward. Highly recommend." – Guiselle




"A BUNCH OF KNOW IT ALL'S" and that is exactly what I need on my side! Dealing in this crazy world of Real Estate, I can always count on these top notch smarties to educate me and my clients while solving the issues as they inevitably pop up. The teams at Marina Title and the Law Offices of JURADO & FARSHCHIAN, P.L in North Miami provide a exceptional list of services. Each time I use them, I am always pleased with their results and at the end, I feel a little smarter myself! Thanks for the knowledge!" – Melton




"From the first time I talked to Jennie, I felt I am going to be in good hands with her representing me in a purchase of a luxury Condo in Miami. She was professional, honest, attentive, punctual and much more. She answered all my questions, revised the purchase and sale contract when needed and followed up on my transaction until it was closed. Her Escrow assistant Suzette is one of the greatest people I have worked with. She addressed my questions on the HUD statement, communicated promptly to HOA and my Insurance agent and was on top of it all. I truly appreciated someone like Suzette working on my real estate purchase. I am very greatful and would recommend her and Jennie anytime in the future." – Sam




"Ever since my very first real estate deal 6 years ago, I have been utilizing Marina Title to assist me with closing other deals. Jennie and her staff is some of the greatest people you will ever meet and work with in this business. They definitely go the extra mile to make sure their clients are well taken care of. I am consistently referring people to them, because of their professionalism." – Courtney




"Jennie is an excellent real estate lawyer. When we sold our condo in Miami Beach she took care of all the legal documents. She was extremely professional and knowledgeable, and always very pleasant to work with. I would definitely recommend Jennie as a real estate lawyer." – Richard