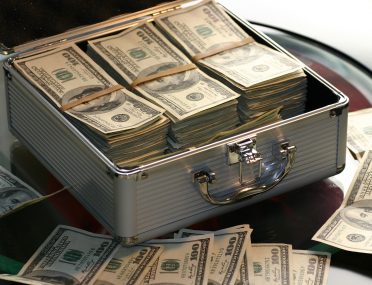 What is Cash-out Refinancing in Florida?
19 Jul 2021
Cash-out refinance is a popular trend in 2021, especially as people have equity in their homes while the interest rate decreases in the post-COVID real estate scenario. Yet, many people are not aware of cash-out refinance and the benefits associated with this strategy.
In this article, you will discover what cash-out refinancing is in Florida.
Cash-Out Refinance – Explaining the Concept
In essence, when you cash-out refinance, you replace an existing home loan with a new loan. However, the new loan has a greater value than the loan you previously owed on your property, so you can cash out the difference and use the funds as you please.
Another great way to explain a cash-out refinance is that you are borrowing money from equity earned in your property. To illustrate this concept, let us say you have a property in Florida worth $400,000 while you owe only $200,000.
In this case, if you manage to take out a new loan of $320,000 minus $200,000 owed on the property, you can refinance your mortgage and cash out up to $120,000 (minus closing costs).
Consequently, you will have to pay only a single mortgage while receiving cash in hand for the refinance. When refinancing a mortgage, many people obtain better interest rates or modify their mortgage term lengths.
Cash-Out Refinance – Eligibility
The more equity you have in a property, the more you can cash out using a refinancing strategy.
You will need at least 20% equity on your property before applying for cash-out refinancing. Commonly, lenders in Florida will only allow a cash-out up to 80% of the value of that equity.
Occasionally, some lenders might allow a cash-out refinance of up to 90% of the equity's value. Usually, suppose you borrow 80% or more of a property's value in a conventional mortgage. In that case, you will need to pay private mortgage insurance (PMI) until the property's equity surpasses 20%.
Similarly, in a cash-out refinance for a conventional mortgage, you will need to pay PMI on the new mortgage until the property's equity surpasses 20% again.
Cash-Out Refinance Payouts – Benefits and Use Cases
The first benefit of refinancing a mortgage is the possibility of accessing lower interest rates. However, before refinancing a property mortgage, it is crucial to compare the current interest rate of your mortgage with offers from other lenders.
Once you have decided to proceed with a refinance, you also have the option to change from an adjustable-rate mortgage to a fixed-rate mortgage and vice-versa.
There are several use cases for cash-out refinance payouts.
Firstly, you can cash out equity from your property to invest in home improvements. Also, you can use a cash-out refinance to finance other real estate investments (e.g., making a down payment on a second home or vacation property.).
Other excellent use cases include obtaining funds to pay off medical debt, boosting retirement savings, creating a college fund for your children, paying off high-interest credit card debt, or even enjoying a family vacation abroad.
Cash-Out Refinance – Is it a Good Option for Everyone?
Indeed, a cash-out refinance an excellent strategy to generate cash flow or change the terms of a mortgage in Florida. However, it is not the right option for everyone. In most situations, cashing out equity from a property may not be the solution.
For example, some individuals do not have the discipline to organize their finances and repay an outstanding debt as they should. Some people tend to spend more than they can afford to, so they end stuck in debt.
Alternative solutions include a rate-and-term refinance, which may save you from paying a significant amount of money over time through better mortgage rates or terms. Regardless, consult with a legal expert before making a decision.
Cash-Out Refinance – Seeking Expert Guidance
A cash-out can be a complex and detailed process. First, you will need to assess cashing out the equity on a property is a suitable option. Then, you will need to:
Gather and organize all the documentation to start the refinancing process
Contact the lender to apply for a mortgage refinance
Lock your mortgage rate
Ensure everything is in place for the underwriting and closing processes
In this sense, the guidance of a legal expert will save you time and money during the process while protecting you from making costly mistakes and ensuring legal compliance.
What is Cash-Out Refinancing in Florida? – We Can Help You
At Marina Title, we have a team of legal experts that will assess your circumstances and find the ideal approach for your case. Waste no time. Call us today at (305) 901-5628 or send us an email at Romy@MarinaTitle.com to schedule a consultation.
Testimonials
Jennie is an excellent real estate lawyer. When we sold our condo in Miami Beach she took care of all the legal documents. She was extremely professional and knowledgeable, and always very pleasant to work with. I would definitely recommend Jennie as a real estate lawyer.




Jennie represented me in a very contentious property sale. She was professional, detail oriented, and knowledgeable about the intricacies of what can come back as a problem. Jennie handled the entire sale, spoke with me about each detail as they came up. I would have no reason to look for another law firm. She is also friends with some of the brightest and dedicated attorneys anywhere. She made a very unpleasant event possible. I would recommend her to my dearest friends, and anyone else for that matter.




I'm an real estate investor from CA and trying to buy properties in Florida, i was looking for real estate attorney's who could help me reviewing my closing documents and i found Jennie's help was not only in a timely fashion but her extensive knowledge in real estate amazed me. She was thorough and complete, right away she was able to spot any potential risks in the contracts and that just made my day to have this peace of mind assurance from her. so i would recommend her service to others in similar needs like myself as well. Thanks again Jennie.




Jennie handled a business property purchase for me very recently, She was very professional kept me informed every step of the way through to closure. Jennie is also very knowledgeable as there were times I didn't quite understand certain legal terms & she explained them very clearly to me. I will also say that she is very trustworthy too & look forward to working with her on my next business purchase very soon. Excellent & highly recommendable.




Jennie is an excellent attorney. She is smart, well educated, diligent, friendly, reliable, and always a pleasure to work with. Jennie is always the first person I go to when I need legal advice. If you need a good lawyer I highly recommend her.



Insights