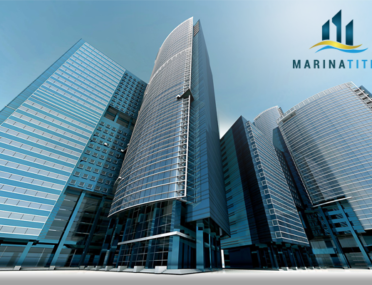 Why Developers Should Consider Working With a Title Company
13 Jan 2017
Why Title Company is Needed for New Construction Developers
Title services are indispensable to the success of real estate developers. When you've got a big project on the line, you can't afford any mistakes or surprises. Marina Title provides specialized services for New Construction Developers, protecting them from costly liabilities while helping them maximize their gains. We've successfully closed hundreds of transactions with developers of all sizes, assisting them in any and all possible needs and goals.
No project is too complex or daunting for our experienced team. We can and will accommodate whatever your needs might be, including:
1. Locating the best plots of land for your project, based on your needs and specifications
4. Examining the title to the property to clear it of any possible liens or encumbrances
6. Underwriting interim-construction disbursements to keep the project going smoothly
In short, whatever you need, our knowledgeable and experienced team can assist you. Regardless of the scope of the project, whether it's a single family home or a massive high-rise, we can provide the services needed to maximize the potential. We stand by you through every step of the process, guiding you through whatever may come and advising you on any potential risks or issues. We employ qualified real estate attorneys who know the ins and outs of all the relevant regulations and laws affecting your development, and stay up to date on the latest developments. So should any legal or administrative issues arise during construction – up to and including litigation – we'll be equipped to take them on for you in the most cost-effective manner, so you can focus on your project.
Even before you acquire the land, we'll order an in-depth and reliable survey, followed by an exacting analysis of the public records, to detect any possible hazards, unforeseen circumstances, or liens. We'll compile a detailed report that provides insight on any and all risks associated with the property, and go over it with you carefully in plain English, so that you know exactly what you're getting into.
We will also provide you with a methodical, comprehensive title search that will reveal any issues with the legal ownership of the property. New Construction Developers partnering with Marina Title can rest assured that the land they're acquiring is free of any legal or financial burdens that will cause trouble down the road. For additional security, we can insure our clients' construction loans, protecting you from risks from any worst-case scenario. We're familiar with the many local and state agencies that oversee various aspects of real estate development, and can handle all time-consuming procedures and documents required for compliance, helping to accelerate the approval process and save you time and money.
You might be reading the above-mentioned services and thinking that they can be done just as efficiently in-house. But given what's at stake and how much can go wrong, you're better served leaving these crucial details to the experts at Marina Title. The amount of expertise, attention of detail, and time required would make relying on an in-house team counterproductive and needlessly costly. At Marina Title, we strike a crucial balance between providing methodical and effective services, and saving you time and money that is best spent on your project.
For more information about our myriad of services for developers, call us today at (305) 901-5628 or email info@marinatitle.com.
Testimonials
Jennie is an excellent real estate lawyer. When we sold our condo in Miami Beach she took care of all the legal documents. She was extremely professional and knowledgeable, and always very pleasant to work with. I would definitely recommend Jennie as a real estate lawyer.




Jennie represented me in a very contentious property sale. She was professional, detail oriented, and knowledgeable about the intricacies of what can come back as a problem. Jennie handled the entire sale, spoke with me about each detail as they came up. I would have no reason to look for another law firm. She is also friends with some of the brightest and dedicated attorneys anywhere. She made a very unpleasant event possible. I would recommend her to my dearest friends, and anyone else for that matter.




I'm an real estate investor from CA and trying to buy properties in Florida, i was looking for real estate attorney's who could help me reviewing my closing documents and i found Jennie's help was not only in a timely fashion but her extensive knowledge in real estate amazed me. She was thorough and complete, right away she was able to spot any potential risks in the contracts and that just made my day to have this peace of mind assurance from her. so i would recommend her service to others in similar needs like myself as well. Thanks again Jennie.




Jennie handled a business property purchase for me very recently, She was very professional kept me informed every step of the way through to closure. Jennie is also very knowledgeable as there were times I didn't quite understand certain legal terms & she explained them very clearly to me. I will also say that she is very trustworthy too & look forward to working with her on my next business purchase very soon. Excellent & highly recommendable.




Jennie is an excellent attorney. She is smart, well educated, diligent, friendly, reliable, and always a pleasure to work with. Jennie is always the first person I go to when I need legal advice. If you need a good lawyer I highly recommend her.



Insights