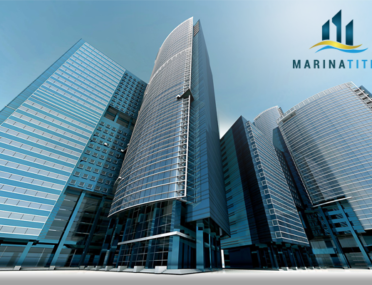 Why Developers Should Consider Working With a Title Company
13 Jan 2017
Why Title Company is Needed for New Construction Developers
Title services are indispensable to the success of real estate developers. When you've got a big project on the line, you can't afford any mistakes or surprises. Marina Title provides specialized services for New Construction Developers, protecting them from costly liabilities while helping them maximize their gains. We've successfully closed hundreds of transactions with developers of all sizes, assisting them in any and all possible needs and goals.
No project is too complex or daunting for our experienced team. We can and will accommodate whatever your needs might be, including:
1. Locating the best plots of land for your project, based on your needs and specifications
4. Examining the title to the property to clear it of any possible liens or encumbrances
6. Underwriting interim-construction disbursements to keep the project going smoothly
In short, whatever you need, our knowledgeable and experienced team can assist you. Regardless of the scope of the project, whether it's a single family home or a massive high-rise, we can provide the services needed to maximize the potential. We stand by you through every step of the process, guiding you through whatever may come and advising you on any potential risks or issues. We employ qualified real estate attorneys who know the ins and outs of all the relevant regulations and laws affecting your development, and stay up to date on the latest developments. So should any legal or administrative issues arise during construction – up to and including litigation – we'll be equipped to take them on for you in the most cost-effective manner, so you can focus on your project.
Even before you acquire the land, we'll order an in-depth and reliable survey, followed by an exacting analysis of the public records, to detect any possible hazards, unforeseen circumstances, or liens. We'll compile a detailed report that provides insight on any and all risks associated with the property, and go over it with you carefully in plain English, so that you know exactly what you're getting into.
We will also provide you with a methodical, comprehensive title search that will reveal any issues with the legal ownership of the property. New Construction Developers partnering with Marina Title can rest assured that the land they're acquiring is free of any legal or financial burdens that will cause trouble down the road. For additional security, we can insure our clients' construction loans, protecting you from risks from any worst-case scenario. We're familiar with the many local and state agencies that oversee various aspects of real estate development, and can handle all time-consuming procedures and documents required for compliance, helping to accelerate the approval process and save you time and money.
You might be reading the above-mentioned services and thinking that they can be done just as efficiently in-house. But given what's at stake and how much can go wrong, you're better served leaving these crucial details to the experts at Marina Title. The amount of expertise, attention of detail, and time required would make relying on an in-house team counterproductive and needlessly costly. At Marina Title, we strike a crucial balance between providing methodical and effective services, and saving you time and money that is best spent on your project.
For more information about our myriad of services for developers, call us today at (305) 901-5628 or email info@marinatitle.com.
Testimonials
"Very trustworthy title company. The attorneys and staff are all very kind, professional and responsive; they took their time and explained all the details on our closing. I had a bad experience with a different tittle company in the past where the paperwork was full of mistakes. I will only use Marina Title going forward. Highly recommend." – Guiselle




"A BUNCH OF KNOW IT ALL'S" and that is exactly what I need on my side! Dealing in this crazy world of Real Estate, I can always count on these top notch smarties to educate me and my clients while solving the issues as they inevitably pop up. The teams at Marina Title and the Law Offices of JURADO & FARSHCHIAN, P.L in North Miami provide a exceptional list of services. Each time I use them, I am always pleased with their results and at the end, I feel a little smarter myself! Thanks for the knowledge!" – Melton




"From the first time I talked to Jennie, I felt I am going to be in good hands with her representing me in a purchase of a luxury Condo in Miami. She was professional, honest, attentive, punctual and much more. She answered all my questions, revised the purchase and sale contract when needed and followed up on my transaction until it was closed. Her Escrow assistant Suzette is one of the greatest people I have worked with. She addressed my questions on the HUD statement, communicated promptly to HOA and my Insurance agent and was on top of it all. I truly appreciated someone like Suzette working on my real estate purchase. I am very greatful and would recommend her and Jennie anytime in the future." – Sam




"Ever since my very first real estate deal 6 years ago, I have been utilizing Marina Title to assist me with closing other deals. Jennie and her staff is some of the greatest people you will ever meet and work with in this business. They definitely go the extra mile to make sure their clients are well taken care of. I am consistently referring people to them, because of their professionalism." – Courtney




"Jennie is an excellent real estate lawyer. When we sold our condo in Miami Beach she took care of all the legal documents. She was extremely professional and knowledgeable, and always very pleasant to work with. I would definitely recommend Jennie as a real estate lawyer." – Richard