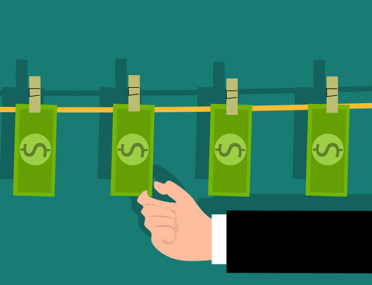 Wire Fraud Affects Realtors All Over Florida – Here is How You Can Protect Yourself
22 Jul 2019
Wire Fraud – Here is How It Works
Wire fraud is a crime in which a fraudster defrauds an individual of their money using interstate wire communication. In the world of real estate, the threat of wire fraud is a major source of concern among homebuyers and realtors alike, regardless of the size or type of properties they work with.
If you are a realtor in the State of Florida, it is important for you to know as much information as possible about how to prevent wire fraud.
Here is what you need to know:
Wire Fraud Affects Realtors – Here is How
When it comes to real estate, wire fraud typically affects clients and not realtors directly. The real risk realtors face is that they could end up losing much more than their commission check for the failed or fraudulent transaction. Additionally, realtors could even be sued for poor cybersecurity or negligence.
The sums of money involved in most cases of real estate wire fraud are significantly large, and in the typical court case, the liabilities involved are generally very high. Facing legal issues of this magnitude can easily cause realtors to lose future business while the case is still in court, not to mention the huge sums of money in legal fees they will have to pay if they lose the case.
Here is How They Get You
In Florida, most fraudsters follow a similar method. In most reported cases of real estate wire fraud, the scenario typically plays out like this:
Step 1: The hacker acts like someone who is well known to the victim.
Step 2: The hacker sends the realtor a phishing email to break into his or her account.
Step 3: In the email, the realtor is asked to click on a link, which leads to a phishing site where the hacker can collect the realtor's password.
Step 4: With the password, the hacker logs in to the realtor's email and searches for pending real estate transactions.
Step 5: The hacker sends an email to the buyer acting as the realtor, a title company, or a lawyer, and requests a wire transfer.
Step 6: The hacker may trick the buyer into going to a phishing site and entering their bank account information.
Step 7: The hacker gets away with the stolen money.
Protect Yourself and Your Business from Wire Fraud – Here is What You Can Do
In order to prevent wire fraud, the first thing you need to do is accept that you and your clients can and probably will be attacked by hackers. However, this does not mean that you need to work in fear; it means you must handle all emails very carefully.
Here are a few tips:
Carefully scrutinize any email that contains information about a financial transaction.
Never click on links or open any attachment that comes from an unverified source.
Be careful with emails requesting account verification; verify the source.
Make sure to change your passwords periodically.
Do not use the same email/password combination on multiple websites.
Make sure to update your anti-virus regularly in order to prevent malware attacks.
Always confirm all financial transaction requests offline.
Make a phone call to get a verbal confirmation before making any wire transfers.
Working With Reliable Title Professionals in Florida
When it comes to preventing wire fraud, the most important step you can take is to hire a team of experts to handle security for your real estate transactions. At Marina Title, our attention to detail and focus on security allow us to keep every single one of our clients safe from real estate wire fraud.
If you need a Title Company in Florida you can trust, call us at (305) 901-5628 or send us an email to Info@MarinaTitle.com today.
Testimonials
"Very trustworthy title company. The attorneys and staff are all very kind, professional and responsive; they took their time and explained all the details on our closing. I had a bad experience with a different tittle company in the past where the paperwork was full of mistakes. I will only use Marina Title going forward. Highly recommend." – Guiselle




"A BUNCH OF KNOW IT ALL'S" and that is exactly what I need on my side! Dealing in this crazy world of Real Estate, I can always count on these top notch smarties to educate me and my clients while solving the issues as they inevitably pop up. The teams at Marina Title and the Law Offices of JURADO & FARSHCHIAN, P.L in North Miami provide a exceptional list of services. Each time I use them, I am always pleased with their results and at the end, I feel a little smarter myself! Thanks for the knowledge!" – Melton




"From the first time I talked to Jennie, I felt I am going to be in good hands with her representing me in a purchase of a luxury Condo in Miami. She was professional, honest, attentive, punctual and much more. She answered all my questions, revised the purchase and sale contract when needed and followed up on my transaction until it was closed. Her Escrow assistant Suzette is one of the greatest people I have worked with. She addressed my questions on the HUD statement, communicated promptly to HOA and my Insurance agent and was on top of it all. I truly appreciated someone like Suzette working on my real estate purchase. I am very greatful and would recommend her and Jennie anytime in the future." – Sam




"Ever since my very first real estate deal 6 years ago, I have been utilizing Marina Title to assist me with closing other deals. Jennie and her staff is some of the greatest people you will ever meet and work with in this business. They definitely go the extra mile to make sure their clients are well taken care of. I am consistently referring people to them, because of their professionalism." – Courtney




"Jennie is an excellent real estate lawyer. When we sold our condo in Miami Beach she took care of all the legal documents. She was extremely professional and knowledgeable, and always very pleasant to work with. I would definitely recommend Jennie as a real estate lawyer." – Richard