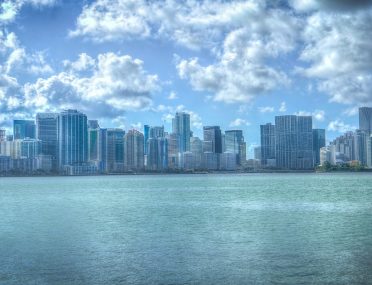 Why Should I Work with a Florida Title & Escrow Company? What Do They Do?
11 May 2020
Real estate professionals will tell you that you should work with a Florida Title & Escrow Company when buying a home or property. However, some of them will not tell you exactly why. If you are a first-time homebuyer, you need to understand why it is crucial to work with a Florida title & escrow company, and that is precisely what you will learn in this article. Read on to learn what a title & escrow company is, what they do, and why swimming with sharks is safer than buying a home without help.
What is a Title & Escrow Company?
The purpose of a title & escrow company – also known as a settlement company, a real estate closing company, an escrow company, or simply a title company – is to manage real estate closings. However, not all title companies handle every aspect of a Florida real estate closing. Some companies specialize in escrow services, some offer title insurance exclusively, and other companies may just do title searches. Ideally, the title & escrow company you work with should offer a wide range of services, making it possible to have a single company handling every detail of your real estate closing. This is certainly the most convenient and efficient way to close.
What Do Title & Escrow Companies Do?
This is without a doubt the question our title professionals are asked the most by first-time homebuyers. However, whenever a client asks that question, we know that what they are actually asking is, "Do I REALLY need to work with a Florida title & escrow company?" The truth is, whenever first-time homebuyers are told they should hire a title company to handle their closing, they automatically start wondering whether spending money on a title company is absolutely necessary. Are YOU wondering the same thing? Well, it IS absolutely necessary. Why? Because buying a home with hidden title issues could be the single biggest financial mistake you ever make. Here some of the important responsibilities of a title company:
Conducting a Title Search
The title company you work with will conduct a thorough title search to ensure the title to the home or property you intend to purchase is free and clear and that the seller has the right to transfer it. Any hidden issues with the title to a property are known as "clouds." As a real estate buyer, you need to resolve any clouds on the title to the property you intend to buy before closing on it. When it comes to resolving title issues, a title search is the first step.
Issuing a Title Insurance Policy
Sometimes, a title search does not reveal all hidden title issues, and a title issue might not present itself until years after closing. That is where title insurance comes in. A title insurance policy will protect you, the buyer, against this situation, limiting your losses in case title issues arise many years after you close on your new home. While you are not required to purchase a title insurance policy for yourself, you will likely be required by a bank or a traditional lender to purchase a lender's title insurance policy to protect the lender against losses. Nevertheless, it is always a good idea to get both types of title insurance policies, one for yourself and one to protect your lender. You will only pay for title insurance once, and it will protect you for as long as you own the property.
Offering Real Estate Closing Services
A good title & escrow company can fulfill the role of a closing agent and escrow officer during your real estate closing. While not all companies can do this, there are title companies in Florida that are set up to handle all roles in a real estate closing. You should work with a Florida title & escrow company that can handle everything related to your real estate closing because it will ensure your closing goes smoothly and does not give you any headaches.
Work with a Florida Title & Escrow Company – Consider Marina Title
Marina Title is a Florida title & escrow company that can handle every aspect of your real estate closing on a professional level. We pride ourselves on being equipped to offer our clients the best real estate closings in the State of Florida. Marina Title is the right choice for all your title and escrow needs. Our goal is to provide you with all of the services you will need, in one place, to streamline the entire closing process for you.
If you are interested in buying a home, we can help you. Let us take care of everything to ensure your closing goes smoothly. Get in touch with Marina Title today by calling (305) 901-5628 or by sending an email to Romy@MarinaTitle.com.
Testimonials
Jennie is an excellent real estate lawyer. When we sold our condo in Miami Beach she took care of all the legal documents. She was extremely professional and knowledgeable, and always very pleasant to work with. I would definitely recommend Jennie as a real estate lawyer.




Jennie represented me in a very contentious property sale. She was professional, detail oriented, and knowledgeable about the intricacies of what can come back as a problem. Jennie handled the entire sale, spoke with me about each detail as they came up. I would have no reason to look for another law firm. She is also friends with some of the brightest and dedicated attorneys anywhere. She made a very unpleasant event possible. I would recommend her to my dearest friends, and anyone else for that matter.




I'm an real estate investor from CA and trying to buy properties in Florida, i was looking for real estate attorney's who could help me reviewing my closing documents and i found Jennie's help was not only in a timely fashion but her extensive knowledge in real estate amazed me. She was thorough and complete, right away she was able to spot any potential risks in the contracts and that just made my day to have this peace of mind assurance from her. so i would recommend her service to others in similar needs like myself as well. Thanks again Jennie.




Jennie handled a business property purchase for me very recently, She was very professional kept me informed every step of the way through to closure. Jennie is also very knowledgeable as there were times I didn't quite understand certain legal terms & she explained them very clearly to me. I will also say that she is very trustworthy too & look forward to working with her on my next business purchase very soon. Excellent & highly recommendable.




Jennie is an excellent attorney. She is smart, well educated, diligent, friendly, reliable, and always a pleasure to work with. Jennie is always the first person I go to when I need legal advice. If you need a good lawyer I highly recommend her.



Insights