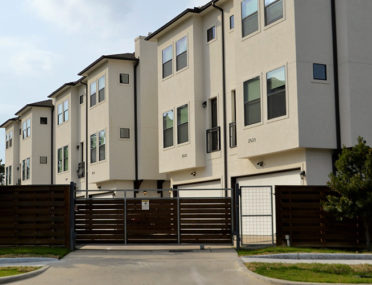 Choosing the Right Title Company for your Title Insurance
14 Jun 2019
When buying Title Insurance and considering the closing costs vs. the home buying experience provided by a good Title Company, what should you focus on most? You may think that because the cost of Title Insurance is regulated in the State of Florida, you do not have to consider the costs of Title Insurance costs vs. the closing experience when choosing a Title Company to handle your transaction. However, you should not consider the cost of the Title Insurance policy only, as the ability to make the home buying experience enjoyable and even memorable is something that many Title Companies in Florida simply do not have.
When shopping for Title Insurance, the expertise and experience of Title Companies are vital if you want to prevent avoidable issues with the title to the property you intend to buy, protect your investment in the new home, and have memorable closing experience.
Here is what you need to know:
Your Closing Experience vs. The Cost of Title Insurance
If you are choosing a Title Company solely based on the cost of Title Insurance, read on to learn the pros and cons of choosing a low-cost Title Company instead of one that can provide you with a high-quality, professional closing experience for your residential real estate transaction.
When you choose the cheapest Title Insurance you can find, the pros are:
You will save a little money at closing.
You will feel you have received a bargain.
You will be able to use the money you saved for other expenses.
However, the cons are:
Your private information may not be protected.
You will not get personalized services.
Many of your questions and complaints will remain unanswered.
Costly delays will usually arise during the closing process.
On the other hand, when you choose a professional and experienced Title Company, you will obtain the following benefits:
You will be provided with personalized services.
Your personal and financial information will remain safe.
You will be able to monitor each stage of your real estate transaction.
Your title professional will give you detailed explanations of each aspect of the closing process so that you understand what is happening at any given time and why.
The closing process will be handled smoothly and efficiently.
A variety of professionals, including closing officers, real estate attorneys, and title experts, will be serving you while—always keeping your best interests in mind.
The only drawback to choosing a top-rated Title Company is that you may pay a little more for their services, and some of those companies have exaggerated rates. So, how do you know which Title Company to choose? Read on to find the answer to that question.
Choosing the Right Title Company
Here are some things you should consider in order to find the right Title Company when shopping for Title Insurance:
Reputation. Read as many reviews as you can about the Title Companies you are considering
Privacy. Make sure the Title Company you are considering has to protect your private financial information as one of its top priorities.
Technology. Reputable Title Companies always use portals, transaction channels, and secure communication systems to protect you and your investment.
Enjoy Your Closing Experience with Marina Title
The unique closing experience Marina Title offers its clients is not easy to describe; however, if we were to try, we would call it smooth, engaging, professional, enjoyable, and memorable.
Experience our professional closing services for yourself at the most competitive rates in Florida. If you are considering obtaining a Title Insurance policy, Marina Title can help you!
To learn more about our services, call us today at (305) 901-5628 or send us an email to info@marinatitle.com to schedule an initial consultation with one of our title professionals.
Testimonials
Jennie is an excellent real estate lawyer. When we sold our condo in Miami Beach she took care of all the legal documents. She was extremely professional and knowledgeable, and always very pleasant to work with. I would definitely recommend Jennie as a real estate lawyer.




Jennie represented me in a very contentious property sale. She was professional, detail oriented, and knowledgeable about the intricacies of what can come back as a problem. Jennie handled the entire sale, spoke with me about each detail as they came up. I would have no reason to look for another law firm. She is also friends with some of the brightest and dedicated attorneys anywhere. She made a very unpleasant event possible. I would recommend her to my dearest friends, and anyone else for that matter.




I'm an real estate investor from CA and trying to buy properties in Florida, i was looking for real estate attorney's who could help me reviewing my closing documents and i found Jennie's help was not only in a timely fashion but her extensive knowledge in real estate amazed me. She was thorough and complete, right away she was able to spot any potential risks in the contracts and that just made my day to have this peace of mind assurance from her. so i would recommend her service to others in similar needs like myself as well. Thanks again Jennie.




Jennie handled a business property purchase for me very recently, She was very professional kept me informed every step of the way through to closure. Jennie is also very knowledgeable as there were times I didn't quite understand certain legal terms & she explained them very clearly to me. I will also say that she is very trustworthy too & look forward to working with her on my next business purchase very soon. Excellent & highly recommendable.




Jennie is an excellent attorney. She is smart, well educated, diligent, friendly, reliable, and always a pleasure to work with. Jennie is always the first person I go to when I need legal advice. If you need a good lawyer I highly recommend her.



Insights