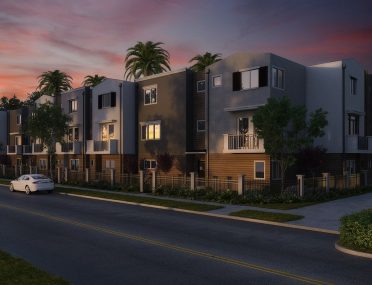 Is Working with a Florida Title Company Really Necessary?
06 May 2020
Working with a Florida Title Company when buying a home is not required by law; however, it should be. Buying a house can be an exciting experience, but it can also be the cause of many headaches. Throughout the home-buying process, you may find yourself wondering why you ever thought buying a home was a good idea in the first place. Why? Because there is a lot that goes on when you are buying a new home – you need to address many little details, accomplish tons of tasks in a timely fashion, and sign a whole lot of paperwork.
The above facts are good reasons why working with a Florida title company is crucial. However, do you really need a title company to buy a home? The short answer is no. You are not legally required to use a title company. That does not mean, however, that you should not. Working with a Florida title company is the best way to ensure your closing goes smoothly and does not cause you any unnecessary headaches.
Making mistakes when buying a home is astonishingly easy, unlike fixing them. Therefore, a better answer to the question "Is Working with a Florida Title Company Really Necessary?" would be: No, but yes.
The Advantages of Working with a Florida Title Company
One of the biggest advantages of using a title & escrow company is security. The job of the title company is to protect all parties. Almost nobody would consider buying a home without using a neutral third party, typically known as "escrow holder," to hold the money and the documents associated with the sale of the home in an escrow account and make sure to properly file and record everything. Why not? There is simply too much risk involved.
The title & escrow company you work with will make sure the buyer and the seller have met all requirements before any money or documents change hands. Without the need for the buyer and seller to trust one another, the risk of fraud is almost non-existent, as the parties' personal information, including social security numbers, bank account numbers, and credit and loan account numbers, is kept secure. Safety alone is worth the cost of using a title & escrow company to handle your real estate closing.
Choosing the Right Florida Title Company
Many title agencies in Florida are both title companies and escrow companies, two terms that are often mistakenly used interchangeably. When looking for a title company, you should focus on companies that can handle many duties associated with real estate closings, such as title searches and title insurance, as well as serve as escrow holders. Choosing the right title & escrow company is crucial.
Not all title companies offer all of the services associated with real estate closings. If you are going to work with a company, you want to find one that offers both title and escrow services all in one place, as it is a much more streamlined way of getting things done. Marina Title is just such a company. We pride ourselves in using our knowledge, skill, experience, and real estate connections to bring our customers the best possible closing.
Choosing Marina Title is the Right Move – Here Is Why
Marina Title is a full-service Florida title & escrow company. We offer a wide range of real estate closing services, including:
Escrow services,
Residential title services,
Title searches,
Title insurance,
Property searches, and
Record owner searches.
We are committed to providing such a wide range of real estate closing services because we want to serve your closing needs as fully as possible so that you can find everything you need in a single company. Whether you are a first-time homebuyer or an experienced real estate investor, we want to be your first choice for all of your closings. The convenience of being able to meet all of your needs with one company can give you peace of mind in knowing that your closing will go smoothly, quickly, and will not give you any headaches.
Are you looking to buy a home in Florida? Work with Marina Title. Call us today at (305) 901-5628 or send us an email to Romy@MarinaTitle.com.
Testimonials
Jennie is an excellent real estate lawyer. When we sold our condo in Miami Beach she took care of all the legal documents. She was extremely professional and knowledgeable, and always very pleasant to work with. I would definitely recommend Jennie as a real estate lawyer.




Jennie represented me in a very contentious property sale. She was professional, detail oriented, and knowledgeable about the intricacies of what can come back as a problem. Jennie handled the entire sale, spoke with me about each detail as they came up. I would have no reason to look for another law firm. She is also friends with some of the brightest and dedicated attorneys anywhere. She made a very unpleasant event possible. I would recommend her to my dearest friends, and anyone else for that matter.




I'm an real estate investor from CA and trying to buy properties in Florida, i was looking for real estate attorney's who could help me reviewing my closing documents and i found Jennie's help was not only in a timely fashion but her extensive knowledge in real estate amazed me. She was thorough and complete, right away she was able to spot any potential risks in the contracts and that just made my day to have this peace of mind assurance from her. so i would recommend her service to others in similar needs like myself as well. Thanks again Jennie.




Jennie handled a business property purchase for me very recently, She was very professional kept me informed every step of the way through to closure. Jennie is also very knowledgeable as there were times I didn't quite understand certain legal terms & she explained them very clearly to me. I will also say that she is very trustworthy too & look forward to working with her on my next business purchase very soon. Excellent & highly recommendable.




Jennie is an excellent attorney. She is smart, well educated, diligent, friendly, reliable, and always a pleasure to work with. Jennie is always the first person I go to when I need legal advice. If you need a good lawyer I highly recommend her.



Insights