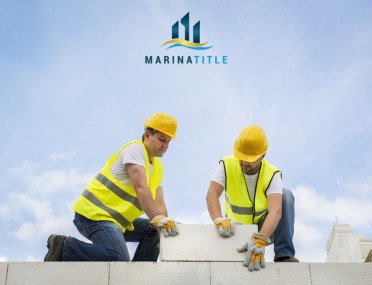 Protecting Yourself Under Florida's Construction Lien Law
19 Aug 2015
Under Florida's Construction Lien Law, any individual or entity who performs services for the improvement of the property and who is not paid for said services, including labor and materials, can place a lien on the property. Property owners should familiarize themselves with this Florida law in order to protect themselves from the severe damage a lien can do. A lien can result in long, drawn-out legal battles or even in the seizure of the property. What follows is a short list of critical points concerning how to safeguard the value and your ownership of property under Florida's Construction Lien Law.
The Risk
Hiring a contractor to replace a roof, for example, will entail the services of subcontractors hired by said contractor. If all goes well, the job is performed to your satisfaction, and payment is transferred. Under this law, however, even if the contractor is paid in full for all services rendered, if the contractor fails to pay the subcontractor, then the latter can place a lien on the property worked on. This imposition can be made by individuals working for said subcontractor, or the company itself. For more information, visit Marina Title's Residential page.
Notice of Commencement
First, filing a Notice of Commencement is crucial. This document identifies the property to be improved, describes the conditions thereof, and designates the name and address of the owner, contractor, lender and surety (should there be a payment bond in play). This notice requests from the contractor a list of potential lienors and the obtaining of lien releases and final payment affidavit. Recorded with the clerk's office, a certified copy of this notice must be posted at the jobsite. Failure to do so can lead to double-payment for labor and materials.
Notice of Owner
The lienor is identified by a Notice to Owner, which contains a description of the materials and services provided, as well as the property in question. This document must be served to each party above the lienor. A subcontractor, for example, must serve this notice to both the contractor and the owner of the property. Potential lienors are granted up to forty-five days after onsite work has begun, and before payment for services rendered has been made, to provide a Notice to Owner.
Unfortunately, subcontractors are not required by law to file a Notice to Owner, identifying themselves. This is why it is essential for real estate owners to obtain a list of the contractor's potential lienors by filing a Notice of Commencement.
Payments
If the contract dictates that progress payments be made prior to the completion of the work, it is recommended that the owner obtain partial lien releases from the contractor and any other individuals or entities whom are named in the above-described contractor's potential lienors list or who provided a Notice to Owner. This should be done before making any partial payment. Furthermore, any final payments made by the owner should be preceded by a final payment affidavit from the contractor which clearly states that the work was completed to full satisfaction and that lienors were paid in full. Once this affidavit and the final lien releases are secured, final payment can be made with peace of mind.
The professionals at Marina Title offer their knowledge and expertise concerning deeds, titles and other matters pertaining to the intricacies of Florida real estate. Contact us by email at info@marinatitle.com, or by phone at 1 (800) 610-4750.
Testimonials
Jennie is an excellent real estate lawyer. When we sold our condo in Miami Beach she took care of all the legal documents. She was extremely professional and knowledgeable, and always very pleasant to work with. I would definitely recommend Jennie as a real estate lawyer.




Jennie represented me in a very contentious property sale. She was professional, detail oriented, and knowledgeable about the intricacies of what can come back as a problem. Jennie handled the entire sale, spoke with me about each detail as they came up. I would have no reason to look for another law firm. She is also friends with some of the brightest and dedicated attorneys anywhere. She made a very unpleasant event possible. I would recommend her to my dearest friends, and anyone else for that matter.




I'm an real estate investor from CA and trying to buy properties in Florida, i was looking for real estate attorney's who could help me reviewing my closing documents and i found Jennie's help was not only in a timely fashion but her extensive knowledge in real estate amazed me. She was thorough and complete, right away she was able to spot any potential risks in the contracts and that just made my day to have this peace of mind assurance from her. so i would recommend her service to others in similar needs like myself as well. Thanks again Jennie.




Jennie handled a business property purchase for me very recently, She was very professional kept me informed every step of the way through to closure. Jennie is also very knowledgeable as there were times I didn't quite understand certain legal terms & she explained them very clearly to me. I will also say that she is very trustworthy too & look forward to working with her on my next business purchase very soon. Excellent & highly recommendable.




Jennie is an excellent attorney. She is smart, well educated, diligent, friendly, reliable, and always a pleasure to work with. Jennie is always the first person I go to when I need legal advice. If you need a good lawyer I highly recommend her.



Insights