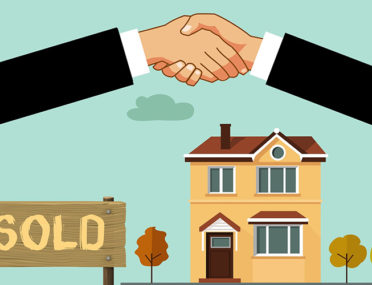 Search, Report, Insure – Understanding Title
17 Jul 2019
When you buy a new home, in order close on it and hold title properly, you will need three things:
A title search,
A title report, and
A title insurance policy.
These are all components of the closing process and, although each one is different, they work together to protect your rights to own and use the property you are buying.
Here are some answers to the most common questions our title professionals get from clients regarding these three key components of the home buying process:
What is a Title Search and Why Do I need One?
A title search is a thorough examination, usually conducted by a title company, of the public records in order to unveil key facts about the title to a property, such as:
Who owns the property,
Whether the seller has the right to transfer the property,
Whether there are any judgments against a previous owner, and
Whether there are any liens or encumbrances against the property.
The main purpose of a title search is to unveil any potential issues that could make owning the property expensive and problematic for you, force you to defend your rights to own the property, or even cause you to lose your new home.
Can I Conduct a Title Search On My Own?
Technically, yes. However, you should not. Here is why.
Conducting a title search involves searching through public records, which are accessible by anyone. This is the reason many people wonder why should they hire a title company to conduct the title search in the first place. Although technically you can perform the search yourself, without any help, this is the riskiest approach you can take, and a great way to get yourself in trouble.
Title companies conduct title searches with extreme care and thoroughness in order to make sure every important detail is taken into account and every hidden issue with the title to a property is found – and they have precise tools and strategies to do this; you do not. If you decide to perform the title search yourself by conducting, for example, an online search, and miss a lien or encumbrance, you could end up buying a property only to have it taken away from you in the near future.
Be careful. Be smart. Hire a title company.
What is a Title Report and How Can It Help Me?
A title report is a document that contains all the information gathered during the title search, which your title company will provide to you once the title examination process is complete. Although a title report is surely not the most engaging piece of writing you will ever read, it will contain critical information about the property's title history, which will help you determine what needs to be done in order to clear the title to the property, and ultimately, whether you should buy the property at all.
Why Do I need to Obtain Title Insurance?
The answer is simple; title insurance is a strong layer of protection for the buyer of a home in case any hidden issues with the title to the property emerge after closing. If, for example, an individual or entity comes out of nowhere claiming to have rights over the property, a title insurance policy will protect you.
There are two types of title insurance policies:
Owner's title insurance protects you as the new owner of the property, and
Lender's title insurance protects your lender (if there is one).
When it comes to who pays for what, it depends on the location of the property, the real estate contract you sign, and what you negotiate with the seller. In some parts of Florida, it is customary for the seller to pay for title insurance. However, in some counties, the buyer typically pays for the title insurance policy at closing. Ultimately, the real estate contract governing the transaction is what determines who pays for title insurance.
Work with a Title Company – Choose Marina Title
Finding a title company you can trust is a key part of the home buying process. When looking for a title company, you should focus exclusively on companies that work closely with you throughout the entire home buying process – like Marina Title.
Our team will handle every part of the closing process and work hard to ensure the entire home buying experience is as engaging, professional, and memorable as possible.
To learn more about us, give us a call today at (305) 901-5628 or send us an email to Romy@MarinaTitle.com.
Testimonials
Jennie is an excellent real estate lawyer. When we sold our condo in Miami Beach she took care of all the legal documents. She was extremely professional and knowledgeable, and always very pleasant to work with. I would definitely recommend Jennie as a real estate lawyer.




Jennie represented me in a very contentious property sale. She was professional, detail oriented, and knowledgeable about the intricacies of what can come back as a problem. Jennie handled the entire sale, spoke with me about each detail as they came up. I would have no reason to look for another law firm. She is also friends with some of the brightest and dedicated attorneys anywhere. She made a very unpleasant event possible. I would recommend her to my dearest friends, and anyone else for that matter.




I'm an real estate investor from CA and trying to buy properties in Florida, i was looking for real estate attorney's who could help me reviewing my closing documents and i found Jennie's help was not only in a timely fashion but her extensive knowledge in real estate amazed me. She was thorough and complete, right away she was able to spot any potential risks in the contracts and that just made my day to have this peace of mind assurance from her. so i would recommend her service to others in similar needs like myself as well. Thanks again Jennie.




Jennie handled a business property purchase for me very recently, She was very professional kept me informed every step of the way through to closure. Jennie is also very knowledgeable as there were times I didn't quite understand certain legal terms & she explained them very clearly to me. I will also say that she is very trustworthy too & look forward to working with her on my next business purchase very soon. Excellent & highly recommendable.




Jennie is an excellent attorney. She is smart, well educated, diligent, friendly, reliable, and always a pleasure to work with. Jennie is always the first person I go to when I need legal advice. If you need a good lawyer I highly recommend her.



Insights