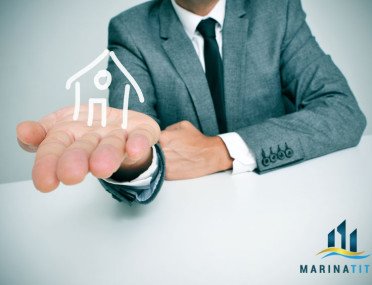 Selling Property to Overseas Investors
14 Aug 2015
In Florida, one of the most lucrative ventures is selling property to foreign investors who are interested in owning a home or business in this friendly, tropical environment. With the different customs of various nations and the laws governing foreign investment, however, the situation can sometimes become rather complex. As such, it is important to have an experienced title lawyer on your side with whom you can consult throughout the process.
Understanding the Law
The most important law associated with overseas investors is the Foreign Investment in Real Property Tax Act, or FIRPTA. You can read a more in-depth analysis of the law on our blog, but put simply, an overseas buyer must pay certain taxes on nearly any property they purchase within the United States. There are exceptions, however. If the buyer is purchasing a personal home valued at $300,000 or less and that will not generate a revenue stream, they are usually exempt. FIRPTA generally applies to business ventures.
Foreign investors who buy commercial property will usually have 10 percent of the final sale total withheld in taxes. Some of that may be recoverable during tax season, but not all of it. This is important to remember when you are selling to an overseas buyer. In order to secure the deal, it may be advisable to absorb the tax fees yourself, a tactic best discussed with an experienced attorney. For more information, visit Marina Title's Investors page. 
The Process of the Sale
Besides understanding the legality of selling to a foreign investor, there are tactics you can use to connect specifically with a potential overseas buyer. First, make sure you are being noticed. There are certain listing services that cater directly to foreign investors, and it is important you are found on these sites. When your listing is discovered, work closely with another Realtor and an attorney to ensure you are not offending the interested party, based on their national culture.
Once the investor decides to purchase the property, there is specific paperwork that must be complete. First is an offer to purchase. As soon as this is given to the investor, they will need to review the (likely unfamiliar) contingencies involved.
When their signature is on the document and conditions are met, you can move on. You will need to secure a down payment as well — 40 percent of the final price in Miami, in accordance with HSBC's Foreign National Financing Program. At this point, it would be prudent to have an escrow company like Marina Title working with you.
As soon as the buyer acquires a United States taxpayer identification number and the funds have been deposited into an escrow account, you may close the deal. Either the investor or a representative with powers of attorney must be present at the closing session.
Selling property to foreign investors is a complex process that is not easily undertaken successfully without the assistance of an attorney experienced in this field. Marina Title offers legal counsel, escrow services and other solutions that may simplify the sale. For more information, email us at info@marinatitle.com or give us a call at 1 (800) 610-4750.
Testimonials
Jennie is an excellent real estate lawyer. When we sold our condo in Miami Beach she took care of all the legal documents. She was extremely professional and knowledgeable, and always very pleasant to work with. I would definitely recommend Jennie as a real estate lawyer.




Jennie represented me in a very contentious property sale. She was professional, detail oriented, and knowledgeable about the intricacies of what can come back as a problem. Jennie handled the entire sale, spoke with me about each detail as they came up. I would have no reason to look for another law firm. She is also friends with some of the brightest and dedicated attorneys anywhere. She made a very unpleasant event possible. I would recommend her to my dearest friends, and anyone else for that matter.




I'm an real estate investor from CA and trying to buy properties in Florida, i was looking for real estate attorney's who could help me reviewing my closing documents and i found Jennie's help was not only in a timely fashion but her extensive knowledge in real estate amazed me. She was thorough and complete, right away she was able to spot any potential risks in the contracts and that just made my day to have this peace of mind assurance from her. so i would recommend her service to others in similar needs like myself as well. Thanks again Jennie.




Jennie handled a business property purchase for me very recently, She was very professional kept me informed every step of the way through to closure. Jennie is also very knowledgeable as there were times I didn't quite understand certain legal terms & she explained them very clearly to me. I will also say that she is very trustworthy too & look forward to working with her on my next business purchase very soon. Excellent & highly recommendable.




Jennie is an excellent attorney. She is smart, well educated, diligent, friendly, reliable, and always a pleasure to work with. Jennie is always the first person I go to when I need legal advice. If you need a good lawyer I highly recommend her.



Insights