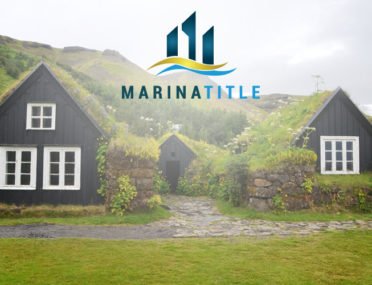 Seven Common Title Problems That Can Impact Your Closing
04 Sep 2017
Every property has a history, and sometimes it is fraught with legal and financial problems. No matter how good the deal looks or how honest the owner may seem, you won't know what you're getting into without a methodical title search to uncover Title Problems. If you're going to take legal ownership of a property, you want to make sure that it doesn't include taking on costly liabilities.
The following are just some of the Title Problems that can potentially derail a closing or haunt your ownership down the road.
Mistakes in the Public Records
Given the sheer number of documents that are recorded in a given day, there is always a chance of a clerical error. Even something as seemingly innocuous as a misfiling could prove problematic, especially if it involves a deed or survey.
Unknown Liens
One or more of the previous owners may have owed money that they never paid back. If you take title without these debts being paid, creditors can place a lien on your property that becomes your burden to bear. This problem is particularly prevalent in transactions involving distressed properties, such as REOs and short sales.
Unknown Encumbrances and Easements
An encumbrance is any claim, right, or interest in a property from a party other than the owner, such as unpaid taxes or mineral rights. An easement is the right of someone to use the property for a certain purpose, such as a city's right to run an electrical line across your property. In either instance, your ability to make full use of the property will be impacted unexpectedly.
Boundary Disputes
A land survey is among the prerequisites for closing. However, even the most accurate survey could end up in conflict with another survey – a neighboring property's survey may depict an overlapping boundary with your own, leading to the possibility of a claim over a part of your property.
Invalid or Illicit Deeds
Even if the chain of ownership seems sound, a close examination may reveal issues with one or more of the deeds that were used to transfer title from one owner to the other. Examples include deeds made by a  minor or someone found mentally incompetent, as well as cases where the individual's marital status in the deed is different from the public record at the time. Deeds that are determined to be  invalid will impact your ownership rights.
Unknown Will or Heir
If a property owner died without any known estate plan or heir, their assets – including the home – may be sold by the State of Florida. Even after you take title to the property, if a previously unknown will comes to light, or if a legal heir makes a claim, your ownership could be challenged.
Fraud
It is not unheard of for criminals to forge deeds and other legal documents, or to impersonate someone else when selling a home (especially if the alias is a common or similar name). In either instance, your legal ownership of the property will come into question regardless of when the deceit is uncovered.
Given the multitude of Title Problems that can snag your closing or stain your home ownership, it pays to employ a title company that knows what to look for and how to resolve them. Marina Title has protected numerous clients from the multitude of Title Problems that stand between them and their real estate goals. To learn how we can help you, contact (305) 901-5628 or email info@marinatitle.com.
Testimonials
"Very trustworthy title company. The attorneys and staff are all very kind, professional and responsive; they took their time and explained all the details on our closing. I had a bad experience with a different tittle company in the past where the paperwork was full of mistakes. I will only use Marina Title going forward. Highly recommend." – Guiselle




"A BUNCH OF KNOW IT ALL'S" and that is exactly what I need on my side! Dealing in this crazy world of Real Estate, I can always count on these top notch smarties to educate me and my clients while solving the issues as they inevitably pop up. The teams at Marina Title and the Law Offices of JURADO & FARSHCHIAN, P.L in North Miami provide a exceptional list of services. Each time I use them, I am always pleased with their results and at the end, I feel a little smarter myself! Thanks for the knowledge!" – Melton




"From the first time I talked to Jennie, I felt I am going to be in good hands with her representing me in a purchase of a luxury Condo in Miami. She was professional, honest, attentive, punctual and much more. She answered all my questions, revised the purchase and sale contract when needed and followed up on my transaction until it was closed. Her Escrow assistant Suzette is one of the greatest people I have worked with. She addressed my questions on the HUD statement, communicated promptly to HOA and my Insurance agent and was on top of it all. I truly appreciated someone like Suzette working on my real estate purchase. I am very greatful and would recommend her and Jennie anytime in the future." – Sam




"Ever since my very first real estate deal 6 years ago, I have been utilizing Marina Title to assist me with closing other deals. Jennie and her staff is some of the greatest people you will ever meet and work with in this business. They definitely go the extra mile to make sure their clients are well taken care of. I am consistently referring people to them, because of their professionalism." – Courtney




"Jennie is an excellent real estate lawyer. When we sold our condo in Miami Beach she took care of all the legal documents. She was extremely professional and knowledgeable, and always very pleasant to work with. I would definitely recommend Jennie as a real estate lawyer." – Richard