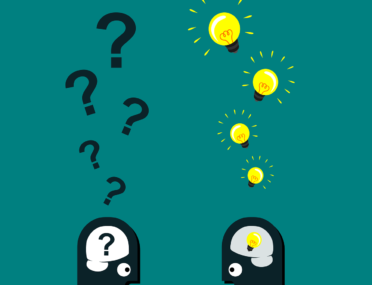 Six Questions Every Home Buyer Should Ask About Title Insurance
04 Nov 2020
There are six questions every home buyer should ask about title insurance. Today, you will know the answer to each one of them. Title insurance is a great investment that will prevent you from losing money after buying real estate property. Therefore, if you want to protect your finances, you must learn about this vital tool.
Understand What Title Insurance Is and What It Is Not
Title insurance is a coverage that protects the holder in the event of any issues arise with the title that may cause financial losses. These issues are related to non-payment of taxes or errors in the certificate of occupancy. There lies the importance of having title insurance. You only have to make a single payment, and you can claim it by filing against a title with defects.
To obtain title insurance, the title company must do a title search to ensure it is clean. Then, an underwriting company has to prepare a contract and issue the policy.
However, there is much more information than you should be aware of. We invite you to continue reading our guide.
What Are the Six Questions Every Home Buyer Should Ask About Title Insurance?
As a home buyer, you must make sure that your dream does not turn into a nightmare later on. To do this, you must fully understand what it means to have title insurance. Therefore, we have prepared the questions whose answers are essential for you to know.
Is the pricing of title insurance regulated?
Not in all, but title insurance prices are regulated in some states, Florida is one of them. In the state of Florida, the Department of Finance has this responsibility. Usually, the prices do not differ much from company to company. However, some title companies may indeed add other costs such as ancillary expenses.
What coverage do I need when getting title insurance?
There are two types of title insurance. Therefore, the coverage that you need will depend on the title insurance you pay for. For example, the owner's title insurance will protect you from fraud, spouse claims, and undisclosed heirs. While the lender's title insurance protects the lender in case the seller has done any illegal activity.
Who will pay for title insurance expenses?
Unfortunately, there is no concrete answer to this question. It can be either the buyer or the seller. However, the person who has the obligation to pay for it depends on the state in which the property is located. Even in Florida, the decision of who has that responsibility varies from county to county. It can also be negotiated in the contract.
Who should choose the title company?
Usually, the person who pays for the title insurance has the right to make the decision and choose the title company. Imagine that you are the buyer and you have paid for title insurance. There may be many people such as your lender, real estate broker, and seller, who give you suggestions. However, you are the one who has the final say.
What is the cost of title insurance?
The cost of title insurance is related to the price of the property that you want to purchase. In case there is also a lender, or a refinance transaction, then the value of the mortgage will be also taken into account. In Florida, the title insurance rate is regulated by the Florida Department of Finance.
Will I need reassurance?
If you are feeling that something is not going well with the process, and that is affecting you, then yes, you will need reassurance.
The ideal way to do it is by contacting the title company and ask for a copy for their state license. You can also do it by visiting the Florida Department of Financial Services Licensee Search Tool. Getting title insurance must mean investment for the future, not a nightmare.
Receive Professional Help Regarding Title Insurance and Real Estate
Title insurance is critical yet also hard to understand for many new real estate buyers – we can make it easy. Call us today to (305) 901-5628 or send us an email to Info@MarinaTitle.com and you will receive professional help.
Testimonials
"Very trustworthy title company. The attorneys and staff are all very kind, professional and responsive; they took their time and explained all the details on our closing. I had a bad experience with a different tittle company in the past where the paperwork was full of mistakes. I will only use Marina Title going forward. Highly recommend." – Guiselle




"A BUNCH OF KNOW IT ALL'S" and that is exactly what I need on my side! Dealing in this crazy world of Real Estate, I can always count on these top notch smarties to educate me and my clients while solving the issues as they inevitably pop up. The teams at Marina Title and the Law Offices of JURADO & FARSHCHIAN, P.L in North Miami provide a exceptional list of services. Each time I use them, I am always pleased with their results and at the end, I feel a little smarter myself! Thanks for the knowledge!" – Melton




"From the first time I talked to Jennie, I felt I am going to be in good hands with her representing me in a purchase of a luxury Condo in Miami. She was professional, honest, attentive, punctual and much more. She answered all my questions, revised the purchase and sale contract when needed and followed up on my transaction until it was closed. Her Escrow assistant Suzette is one of the greatest people I have worked with. She addressed my questions on the HUD statement, communicated promptly to HOA and my Insurance agent and was on top of it all. I truly appreciated someone like Suzette working on my real estate purchase. I am very greatful and would recommend her and Jennie anytime in the future." – Sam




"Ever since my very first real estate deal 6 years ago, I have been utilizing Marina Title to assist me with closing other deals. Jennie and her staff is some of the greatest people you will ever meet and work with in this business. They definitely go the extra mile to make sure their clients are well taken care of. I am consistently referring people to them, because of their professionalism." – Courtney




"Jennie is an excellent real estate lawyer. When we sold our condo in Miami Beach she took care of all the legal documents. She was extremely professional and knowledgeable, and always very pleasant to work with. I would definitely recommend Jennie as a real estate lawyer." – Richard