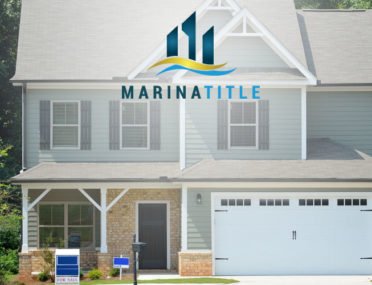 Three Investor Title Services a Qualified Title Company Can Offer
02 Sep 2017
When it comes to investing in Florida's rich and assorted real estate market, you need as much expertise as possible to reduce your liabilities and maximize your returns. Our Investor Title Services open up a realm of opportunity for investors and wholesalers of all backgrounds, safeguarding them from potentially costly title problems while ensuring that their transactions close with maximum efficiency.
We also work with a diverse network of private and conventional lenders, and we often connect our private investors and wholesalers with our lenders so they can save money and get their deals closed more quickly.
Marina Title understands the unique needs and challenges that investors face in the modern real estate market. That is why we specialize in the following Investor Title Services and settlement solutions.
Wholesaling Expertise
Wholesalers need to work deftly to close deals within razor-thin timeframes while turning a profit. They must contract with a seller, market the home to potential investors, and assign the contract to the buyer, all before the contract closing date. In order to strike a crucial balance between speed and efficiency, you need a title company well versed in all of the components of a successful wholesale transaction.
Marina Title can work with you at every stage of the process, from finding a seller to securing a buyer. We can handle assigning the contract from the seller to the buyer, conducting the double closing, and ensuring all paperwork and protocols are in order.
Finding Deals
We make it our business to know everything we can about Florida's fast-changing real estate market. Our wide-ranging services, vast network of contacts, and close personal and professional ties to the area give us a uniquely comprehensive perspective on the latest opportunities for your investment. From the newest developments and pre-construction projects, to REOs and short sales, we serve as your single point of contact for all of your real estate needs. As an attorney owned and operated firm, we can also provide you with the crucial legal expertise you need to navigate around liabilities.
Investor-Oriented Title Services
We understand that investors have unique needs and challenges in their real estate acquisitions. Time is of the essence, but so is protection from costly liabilities. A lot is riding on being able to secure a safe and sound investment. That is why we strike the crucial balance between expeditiousness and attention to detail, ensuring that title is clear, compliances are met, and the requirements are met accurately and timely for a smooth closing.
Marina Title goes above and beyond the industry standard to serve the best interests of investors and wholesalers. Whether you need one-time Investor Title Services, or a reliable partner for years to come, we are ready and able to do what it takes to meet your goals. To learn more about how we can help enhance your real estate ventures, contact (305) 901-5628 or email info@marinatitle.com.
Testimonials
"Very trustworthy title company. The attorneys and staff are all very kind, professional and responsive; they took their time and explained all the details on our closing. I had a bad experience with a different tittle company in the past where the paperwork was full of mistakes. I will only use Marina Title going forward. Highly recommend." – Guiselle




"A BUNCH OF KNOW IT ALL'S" and that is exactly what I need on my side! Dealing in this crazy world of Real Estate, I can always count on these top notch smarties to educate me and my clients while solving the issues as they inevitably pop up. The teams at Marina Title and the Law Offices of JURADO & FARSHCHIAN, P.L in North Miami provide a exceptional list of services. Each time I use them, I am always pleased with their results and at the end, I feel a little smarter myself! Thanks for the knowledge!" – Melton




"From the first time I talked to Jennie, I felt I am going to be in good hands with her representing me in a purchase of a luxury Condo in Miami. She was professional, honest, attentive, punctual and much more. She answered all my questions, revised the purchase and sale contract when needed and followed up on my transaction until it was closed. Her Escrow assistant Suzette is one of the greatest people I have worked with. She addressed my questions on the HUD statement, communicated promptly to HOA and my Insurance agent and was on top of it all. I truly appreciated someone like Suzette working on my real estate purchase. I am very greatful and would recommend her and Jennie anytime in the future." – Sam




"Ever since my very first real estate deal 6 years ago, I have been utilizing Marina Title to assist me with closing other deals. Jennie and her staff is some of the greatest people you will ever meet and work with in this business. They definitely go the extra mile to make sure their clients are well taken care of. I am consistently referring people to them, because of their professionalism." – Courtney




"Jennie is an excellent real estate lawyer. When we sold our condo in Miami Beach she took care of all the legal documents. She was extremely professional and knowledgeable, and always very pleasant to work with. I would definitely recommend Jennie as a real estate lawyer." – Richard