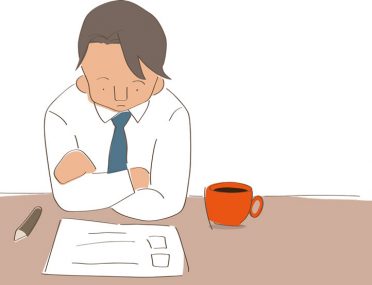 Top 4 Questions to Ask Your Florida Mortgage Lenders Before Getting Their Services
08 May 2020
We always advise people to choose the Florida mortgage lenders for their mortgage wisely before making any deals final. Finding out how suitable a mortgage lender is can take place by asking them questions that will allow you to have a general understanding of how they work.
Below are the 4 questions you should ask your mortgage lender to help you make a smart choice.
1. What Is the Perfect Mortgage Type for Me?
Asking this question will allow you to gauge if the mortgage lender is knowledgeable in the field or not. We advise you to ask this question after you have filled out and submitted your loan applications because the mortgage lender requires your information before they can make any suggestions for you.
2. What Are Your House Loan Offerings?
Some lenders provide a wide variety of mortgage offers. On the other hand, other lenders have a specialization regarding the type of home loans they offer. It is essential to find a lender that provides the type of mortgage that you need for your property. Listed below are some of the mortgage types:
Fixed-rate loans have the interest rates that do not change over the course of the loan.
Adjustable-rate mortgage or ARM initially provides a low-interest percentage, which is subject to increase after 2 – 5 years, based on the status of the market.
Federal Housing Administration Loan
Federal Housing Administration loan or FHA loan aims at home buyers with low income. With an FHA loan, you can buy with as little as 3% down.
Veterans Affairs loan or VA loan, as its name implies, can only be obtained by those who serve or served in the military. This type of loan will enable you to get 100% financing, meaning you won't be required to pay a down payment. Not paying a down payment is possible because the VA backs up the mortgage, lowering lender risks.
S. Department of Agriculture Loan
The government guarantees this loan, similarly to the VA loan. This time, however, the government body backing up the loan is the U.S. Department of Agriculture Rural Development. People living in towns with no more than 10,000 population can get this loan. The down payment for USDA loans can go as low as 0%.
A Jumbo loan is the term for mortgages that exceed the limitation of loans guaranteed by the government. This limitation is $ 484,850 in the country, meaning if your loan is over $ 484,850, you must get a jumbo loan. This limitation is increased to $ 726,525 in locations with a high cost of living, such as San Francisco and New York.
3. How Many Days Does It Take for You to Close a Mortgage?
A recently conducted research discovered that the closing process requires 50 days on average to complete. However, if the market you're in is a very active one, you need to be able to close the mortgage in 30 days or fewer.
Take note that some kinds of loans have a longer processing time compared to other types. The FHA loan mentioned above has an average completion time of 30 up to 60 days. Such completion time is due to the different requirements that are needed to get different loans. Some require the house to be inspected first, especially government-backed loans. Consider getting a different loan type if the loan you want has a longer processing time than what your market requires.
4. What Documents Should I Prepare?
You need to provide personal identification, your credit history, and proof of income and assets in general when taking a house mortgage. However, requirements may vary depending on the type of loan you are planning to get, and as such, asking your mortgage lender regarding all the required documents is very important so that you can prepare them sooner. You do not want your closing time to be delayed just because you didn't process your documents on time.
We are here to help you choose the right Florida mortgage lenders and ensure a smooth closing. Please contact us by phone at (305) 901-5628 or by email at Romy@MarinaTitle.com.
Testimonials
Jennie is an excellent real estate lawyer. When we sold our condo in Miami Beach she took care of all the legal documents. She was extremely professional and knowledgeable, and always very pleasant to work with. I would definitely recommend Jennie as a real estate lawyer.




Jennie represented me in a very contentious property sale. She was professional, detail oriented, and knowledgeable about the intricacies of what can come back as a problem. Jennie handled the entire sale, spoke with me about each detail as they came up. I would have no reason to look for another law firm. She is also friends with some of the brightest and dedicated attorneys anywhere. She made a very unpleasant event possible. I would recommend her to my dearest friends, and anyone else for that matter.




I'm an real estate investor from CA and trying to buy properties in Florida, i was looking for real estate attorney's who could help me reviewing my closing documents and i found Jennie's help was not only in a timely fashion but her extensive knowledge in real estate amazed me. She was thorough and complete, right away she was able to spot any potential risks in the contracts and that just made my day to have this peace of mind assurance from her. so i would recommend her service to others in similar needs like myself as well. Thanks again Jennie.




Jennie handled a business property purchase for me very recently, She was very professional kept me informed every step of the way through to closure. Jennie is also very knowledgeable as there were times I didn't quite understand certain legal terms & she explained them very clearly to me. I will also say that she is very trustworthy too & look forward to working with her on my next business purchase very soon. Excellent & highly recommendable.




Jennie is an excellent attorney. She is smart, well educated, diligent, friendly, reliable, and always a pleasure to work with. Jennie is always the first person I go to when I need legal advice. If you need a good lawyer I highly recommend her.



Insights