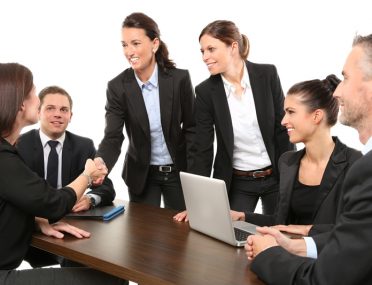 What Should Buyers Look For in a Title Company?
23 Oct 2019
Buying a home is something most people only get to do once in a lifetime, which means they are usually not familiar with what a Title Company does or how to find the best one for their closing. The following is a list of three things your Florida Title Company should do for you:
1 – Close on the Home without Delays
A quality Title Company always works diligently to ensure the closing happens smoothly and without any delays. On average, it should take a Title Company no longer than 2 weeks to gather the necessary items to begin the closing process and up to 60 days for a closing with financing. A good Title Company knows how to ensure the closing process happens on time even if there are issues along the way. Always be sure to check the client reviews of every Title Company you consider to see how they have managed time in previous cases before making your final decision.
2 – Communicate Efficiently
The very first lesson about the real estate world you need to learn as a first-time homebuyer is that communication is key. Buying a home is among the most important commitments you will ever make, and good communication between the parties involved is the secret to a smooth closing. Hiring a Title Company that communicates consistently and efficiently with all parties can significantly help reduce the stress associated with every real estate transaction. The Title Company you hire should always:
Answer any questions any of the parties may have; and
Provide updates during the closing process.
3 – Remove the Stress from the Clients
A good Florida Title Company knows that buying a home is a serious event that should be memorable. Nevertheless, many real estate closings in Florida end up becoming nightmares for buyers and sellers. The possibility that your closing may turn into a nightmare is the reason why the Title Company you hire must be capable of removing the stress from the home buying process. Removing the stress can ensure you have a memorable and enjoyable closing experience.
What Makes Marina Title the Best Title Company in Florida?
We Are One Phone Call Away – Any Day, Anytime
The title professionals at Marina Title are always ready and happy to speak with you anytime. When you call our office, there will always be a member of our team on the other end ready to speak with you – not a robot or an answering machine. You can call anytime, any day, and ask as many questions as you like. Marina Title is open 24/7!
Our Record of Success Speaks for Itself
We have a perfect 5-star average on Google, and the list of successful closings we have managed grows by the week. There are very few companies in the State of Florida that can promise that you will have a successful real estate closing and keep their promise – we are one of them!
We are Real Estate Lawyers
The greatest advantage we have over other Title Companies in Florida is that we are not just title professionals – we are real estate lawyers. The members of our team understand the nuances of the home buying process in the State of Florida, but also know how to meet all the legal requirements involved. When you work with Marina Title, everything we do is in total compliance with Florida's real estate laws and regulations.
Are you looking for a Title Company for your closing? Good news – you found it! Call Marina Title today at (305) 901-5628 or send us an email to Info@MarinaTitle.com to get started on your case right away.
Testimonials
"Very trustworthy title company. The attorneys and staff are all very kind, professional and responsive; they took their time and explained all the details on our closing. I had a bad experience with a different tittle company in the past where the paperwork was full of mistakes. I will only use Marina Title going forward. Highly recommend." – Guiselle




"A BUNCH OF KNOW IT ALL'S" and that is exactly what I need on my side! Dealing in this crazy world of Real Estate, I can always count on these top notch smarties to educate me and my clients while solving the issues as they inevitably pop up. The teams at Marina Title and the Law Offices of JURADO & FARSHCHIAN, P.L in North Miami provide a exceptional list of services. Each time I use them, I am always pleased with their results and at the end, I feel a little smarter myself! Thanks for the knowledge!" – Melton




"From the first time I talked to Jennie, I felt I am going to be in good hands with her representing me in a purchase of a luxury Condo in Miami. She was professional, honest, attentive, punctual and much more. She answered all my questions, revised the purchase and sale contract when needed and followed up on my transaction until it was closed. Her Escrow assistant Suzette is one of the greatest people I have worked with. She addressed my questions on the HUD statement, communicated promptly to HOA and my Insurance agent and was on top of it all. I truly appreciated someone like Suzette working on my real estate purchase. I am very greatful and would recommend her and Jennie anytime in the future." – Sam




"Ever since my very first real estate deal 6 years ago, I have been utilizing Marina Title to assist me with closing other deals. Jennie and her staff is some of the greatest people you will ever meet and work with in this business. They definitely go the extra mile to make sure their clients are well taken care of. I am consistently referring people to them, because of their professionalism." – Courtney




"Jennie is an excellent real estate lawyer. When we sold our condo in Miami Beach she took care of all the legal documents. She was extremely professional and knowledgeable, and always very pleasant to work with. I would definitely recommend Jennie as a real estate lawyer." – Richard