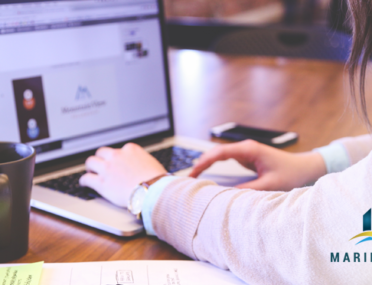 Why Choose an Attorney Owned and Operated Florida Title Company
26 Dec 2016
Many people would rather handle their buying and selling of real estate on their own without involving a third party. Transfer of ownership of a real estate property can, however, be marred by anguish, delay and complications arising from either party. It might not be possible to speculate on the possible roadblocks you will face as a buyer or a seller and to avoid being caught up in the middle of it all, hire an attorney owned and operated Florida Title Company. The debate on whether to use a title company or a real estate attorney does not seem to have an outright winner, and when you work with Marina Title, you get to have both. It is important to work with an attorney owned and operated Florida Title Company for the following reasons;
Title searches
People who have used an attorney-owned and operated Florida title company are happier and more content with the outcome of a transaction. In choosing to work with such a company, you are not acquiring legal representation but rather working with a team that has legal knowledge and expertise to deal with issues that arise in home ownership accounts. While you expect the staff at any firm to be diligent in what they do, experts who work in attorney owned and operated Florida title companies diligently and professionally handle all examinations of title documents and searches. With trained legal personnel working directly on an account, it means that any legal issues that may threaten the closing of a sale are resolved within reasonable time.
Hidden title hazard insurance services
Experience opens the eyes to trends that lead to certain situations and this is the reality when working with a company that has worked on numerous closing situations. An attorney owned and operated Florida Title Company takes sellers and buyers through the possible title hazards that could arise before, during and after a transaction because they have happened to other people. Marina Title is a Florida title company that enlightens you on how to stay protected using title insurance.
Having a team of attorneys working full time on a home closing transaction means that title defects can be identified early giving enough time to the buyer to address them before moving forward with the purchase. Title insurance unlike other forms of insurance does not cover the policy holder for loss or damage of property but rather against loss of legal rights to the property. Owing to the nature of this insurance covereage and its specialized function, only a reputable title company such as an attorney owned and operated Florida Title Company can be able to facilitate it.
All inclusive service
An attorney owned and operated Florida Title Company apart from offering all the services required by a homeowner when disposing off their property, is also licensed to operate in the entire state. Sellers and buyers must be assured that the company they are dealing with is knowledgeable in the handling of both commercial and residential title, escrow services, closing services, and even provision of useful information concerning real estate transactions.
All the functions discussed above are complex and tedious and if a regular attorney would be used to perform them outside the closing arrangement, the fees would be rather costly. Our attorney owned and operated Marina Title Company is the guarantee that every home owner needs that their property is in good hands whether they are selling or buying.
Call us at (305) 901-5628 or email us at Info@MarinaTitle.com.
Testimonials
"Very trustworthy title company. The attorneys and staff are all very kind, professional and responsive; they took their time and explained all the details on our closing. I had a bad experience with a different tittle company in the past where the paperwork was full of mistakes. I will only use Marina Title going forward. Highly recommend." – Guiselle




"A BUNCH OF KNOW IT ALL'S" and that is exactly what I need on my side! Dealing in this crazy world of Real Estate, I can always count on these top notch smarties to educate me and my clients while solving the issues as they inevitably pop up. The teams at Marina Title and the Law Offices of JURADO & FARSHCHIAN, P.L in North Miami provide a exceptional list of services. Each time I use them, I am always pleased with their results and at the end, I feel a little smarter myself! Thanks for the knowledge!" – Melton




"From the first time I talked to Jennie, I felt I am going to be in good hands with her representing me in a purchase of a luxury Condo in Miami. She was professional, honest, attentive, punctual and much more. She answered all my questions, revised the purchase and sale contract when needed and followed up on my transaction until it was closed. Her Escrow assistant Suzette is one of the greatest people I have worked with. She addressed my questions on the HUD statement, communicated promptly to HOA and my Insurance agent and was on top of it all. I truly appreciated someone like Suzette working on my real estate purchase. I am very greatful and would recommend her and Jennie anytime in the future." – Sam




"Ever since my very first real estate deal 6 years ago, I have been utilizing Marina Title to assist me with closing other deals. Jennie and her staff is some of the greatest people you will ever meet and work with in this business. They definitely go the extra mile to make sure their clients are well taken care of. I am consistently referring people to them, because of their professionalism." – Courtney




"Jennie is an excellent real estate lawyer. When we sold our condo in Miami Beach she took care of all the legal documents. She was extremely professional and knowledgeable, and always very pleasant to work with. I would definitely recommend Jennie as a real estate lawyer." – Richard