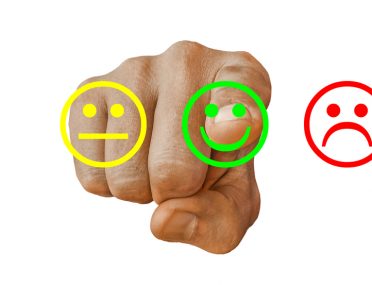 Why Testimonials Are So Important When Choosing a Title Company
02 Oct 2019
Choosing a Title Company you can trust to manage your real estate transaction in Florida can make your closing experience free of stress, memorable, and smooth. However, most people do not have much experience buying real estate. Therefore, most do not know what to look for in a Title Company. Buying a property, such as a house, is probably the biggest purchase you will ever make, and you must do it right.
If you are considering a particular Title Company, it is essential to look for the company's testimonials to ensure you know what type of services you will get. In something as critical and detail-oriented as a real estate closing, you will surely want to find a Title Company that is reliable, knowledgeable, and respected in the industry, like Marina Title.
Marina Title provides clients all over Florida with high-quality title and escrow services every week of every month. On the testimonials section of our website, you can find our client reviews and learn the reasons why we continue to do what we do every day and why our list of satisfied clients keeps growing and growing. In this article, you will learn why reviewing client testimonials is key when choosing a Title Company to help you close on real property.
What Marina Title Does
As a Florida Title Company, our job is to serve as a neutral third party to carry out the instructions outlined in a real estate purchase agreement. Such agreement between the seller and the buyer is carried out with great attention to detail and tremendous responsiveness. The closing process can be extensive and stressful, and that is precisely what we can help avoid. Our title professionals and real estate lawyers know how to ensure your closing is as smooth and stress-free as humanly possible. Our experts always make it a priority to work diligently with all parties involved. This due diligence ensures the transaction complies with the terms outlined in the real estate purchase agreement in an efficient and timely manner. Marina Title can help you protect your investment. Visit our website to find a detailed list of the services we provide.
When looking for a Title Company to manage your real estate transaction, it is essential to know exactly what the companies you are considering can do for you at closing. Do not hire multiple companies to do a single job each when you can find all the help you need in a single firm.
Why Marina Title Exists
Sometimes people ask us why we do what we do. The answer to that question could not be more straightforward. We do what we do because we are passionate about it. We are fascinated by the real estate world and love the feeling we get when we help our clients during such a special time. Buying a house is something most people only get to do once in a lifetime, and being part of that unique moment in someone's life is a rewarding feeling.
Marina Title – Your Florida Title Company
No matter who you are or what you need, Marina Title can help you. Whether you are a first-time homebuyer or an experienced real estate investor, we can help you make sure every single dollar you put into a property is protected.
We appreciate every single testimonial we receive from our clients because they are a tribute to our hard work and dedication. We proudly display clients comments about our services on our website for anyone who is looking for a Title Company to read. Marina Title would love to manage your real estate transaction. Call us today at (305) 901-5628 or email us at romy@marinatitle.com to get started!
Testimonials
Jennie is an excellent real estate lawyer. When we sold our condo in Miami Beach she took care of all the legal documents. She was extremely professional and knowledgeable, and always very pleasant to work with. I would definitely recommend Jennie as a real estate lawyer.




Jennie represented me in a very contentious property sale. She was professional, detail oriented, and knowledgeable about the intricacies of what can come back as a problem. Jennie handled the entire sale, spoke with me about each detail as they came up. I would have no reason to look for another law firm. She is also friends with some of the brightest and dedicated attorneys anywhere. She made a very unpleasant event possible. I would recommend her to my dearest friends, and anyone else for that matter.




I'm an real estate investor from CA and trying to buy properties in Florida, i was looking for real estate attorney's who could help me reviewing my closing documents and i found Jennie's help was not only in a timely fashion but her extensive knowledge in real estate amazed me. She was thorough and complete, right away she was able to spot any potential risks in the contracts and that just made my day to have this peace of mind assurance from her. so i would recommend her service to others in similar needs like myself as well. Thanks again Jennie.




Jennie handled a business property purchase for me very recently, She was very professional kept me informed every step of the way through to closure. Jennie is also very knowledgeable as there were times I didn't quite understand certain legal terms & she explained them very clearly to me. I will also say that she is very trustworthy too & look forward to working with her on my next business purchase very soon. Excellent & highly recommendable.




Jennie is an excellent attorney. She is smart, well educated, diligent, friendly, reliable, and always a pleasure to work with. Jennie is always the first person I go to when I need legal advice. If you need a good lawyer I highly recommend her.



Insights