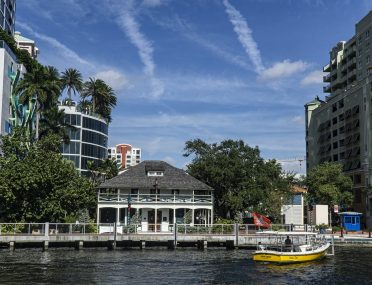 Choosing the Right Florida Title Company – What Should I Look For?
15 May 2020
When buying a home in Florida, choosing the right Florida title company is crucial, as making mistakes during the closing process can have severe consequences in the near future. When it comes to closing on the home of your dreams, a number of real estate professionals can help you every step of the way; however, not all of them can handle every aspect of the purchase of a home. A crucial aspect of a real estate closing most title companies do not handle is the escrow account, which is the central element in a real estate closing.
When looking for a title company to help you close on the home of your dreams, you should focus on companies that offer escrow services as well as all the other services you will need in order to successfully complete the purchase. Having everything you need under one roof can significantly streamline the process by avoiding disagreements between different agencies, which happen more often than most people would think.
The Purpose of an Escrow Account
The escrow account used during a real estate closing has a single purpose – to hold the funds, documents, and other related material necessary to complete the real estate transaction. The items held in the escrow account include the property title and any money that will exchange hands once the parties finally close on the property.
The escrow account is set up once the buyer and seller have reached a mutually acceptable purchase agreement. The buyer's agent then collects the buyer's earnest money and places it in the escrow account. During the transaction, the parties' agents may add other documents to the account as necessary. At closing, the parties exchange the funds and the deed. In other words, the seller gets the money and the buyer gets the keys to the property.
Choosing the Right Florida Title Company
Usually, there are many people involved in a real estate closing, which can be confusing in and of itself. This is why finding a title company that can offer all of the services you need in a single location is so crucial. Although the buyer and seller are not required to use the same title company, it is recommended to do so. Disagreements between different companies are the most common reason why unsuccessful real estate transactions in the State of Florida do not go smoothly. When buying a home, choosing the right Florida title company can be the difference between a memorable closing and a nightmare.
Marina Title is a full-service title company that can handle Florida real estate transactions from start to finish. No matter what you need, if it has to do with purchasing real estate, we can do it. We can set up and manage your escrow account as well as facilitate closings after hours and even on weekends. These services, along with many more, are what make us the best choice for real estate closings in Florida. You get everything you need under one roof, making it convenient for both the buyer and the seller, allowing both parties to close smoothly and quickly.
Choosing the right Florida title company is the key to having a smooth, timely, and memorable real estate closing. Many buyers and sellers in Florida have chosen Marina Title, and they do not regret it. Get in touch with us today by calling (305) 901-5628 or by sending an email to Romy@MarinaTitle.com. We can help you buy the home of your dreams.
Testimonials
Jennie is an excellent real estate lawyer. When we sold our condo in Miami Beach she took care of all the legal documents. She was extremely professional and knowledgeable, and always very pleasant to work with. I would definitely recommend Jennie as a real estate lawyer.




Jennie represented me in a very contentious property sale. She was professional, detail oriented, and knowledgeable about the intricacies of what can come back as a problem. Jennie handled the entire sale, spoke with me about each detail as they came up. I would have no reason to look for another law firm. She is also friends with some of the brightest and dedicated attorneys anywhere. She made a very unpleasant event possible. I would recommend her to my dearest friends, and anyone else for that matter.




I'm an real estate investor from CA and trying to buy properties in Florida, i was looking for real estate attorney's who could help me reviewing my closing documents and i found Jennie's help was not only in a timely fashion but her extensive knowledge in real estate amazed me. She was thorough and complete, right away she was able to spot any potential risks in the contracts and that just made my day to have this peace of mind assurance from her. so i would recommend her service to others in similar needs like myself as well. Thanks again Jennie.




Jennie handled a business property purchase for me very recently, She was very professional kept me informed every step of the way through to closure. Jennie is also very knowledgeable as there were times I didn't quite understand certain legal terms & she explained them very clearly to me. I will also say that she is very trustworthy too & look forward to working with her on my next business purchase very soon. Excellent & highly recommendable.




Jennie is an excellent attorney. She is smart, well educated, diligent, friendly, reliable, and always a pleasure to work with. Jennie is always the first person I go to when I need legal advice. If you need a good lawyer I highly recommend her.



Insights