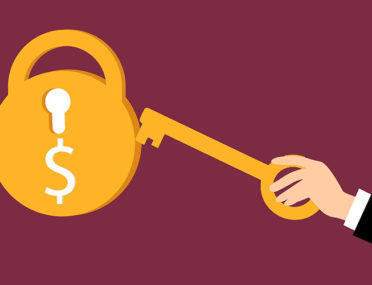 How Investor Title Services Protect Your Investment
08 Jul 2019
As an investor, your central goal is to achieve high returns on your investment. One critical way to meet this objective is to minimize the costly liabilities that emerge from problems related to the title, or legal rights, over your property. That is why you should seek the professional Investor Title Services of Marina Title. From unresolved judgments and liens, to claims of ownership by third parties, no property, no matter how promising, is devoid of such risks. That is why our team brings together all the relevant experience and expertise to keep your bases covered.
Finding Sound and Promising Deals
Our passion for real estate is matched only by our extensive experience working with real estate professionals of all stripes. Our team's roots in South Florida run deep, which combined with our vast network of local and international contacts, allows you to get a comprehensive, up-to-date picture of this fast-changing and complex market. From pre-construction developments and short sales to single family homes and condo units, we can put you in contact with our network of real estate professionals, who have the knowledge and resources necessary to help you find your ideal investment property. Since time is money, count on us to be your main point of contact for all your real estate needs, so you can focus on your investments.
We Know the Ins and Outs of Real Estate Wholesaling
Real estate wholesaling requires that investors move quickly yet efficiently to meet the tight closing. Mastering this delicate balance can mean the difference between promise and peril. You need a team of title and real estate specialists who understand these complex requirements and parameters. Marina Title offers speed without sacrificing quality. We can assist you in contracting with a seller, marketing the home to potential investors, and assigning the contract to an end buyer. We know every step of the wholesale process from assigning the contract to carrying out the double closing, significantly bettering your chances of a profitable and hassle-free return.
Protecting Your Investment with Title Expertise
Regardless of the specific goals or plans you have in mind for your property investment, one thing remains clear: You must take every legal precaution possible to better ensure a reliable return without any additional costs or liabilities. That requires cutting-edge and versatile title services that consider the unique needs of property investors. We can conduct thorough title examination to help ensure there are no liens, judgments, claims, or other issues that will be your burden to bear if you acquire the property. To protect against the hidden hazards that even the best title examination can miss, we can also draft a title insurance property that will safeguard your rights to the property. Invest with greater peace of mind knowing that we are helping you to cover your bases.
Individualized Investor Title Services Are Just a Call Away
We know that South Florida's diverse and dynamic real estate market attracts investors of all types, both locally and globally. That is why our services are as unique as the investors we serve, and why we take the time to understand each client's goals and how we can best meet them. Investors working with Marina Title can rest assured that they will be able to close on their investment property in a timely and efficient manner. We are expeditious yet meticulous about all our services, from researching the title to the property to making sure and the contract requirements are met. Whether you need one-time services or a long-term partnership, we have what it takes to assist you with your investment goals.
To learn more, contact (305) 901-5628 or email info@marinatitle.com.
Testimonials
Jennie is an excellent real estate lawyer. When we sold our condo in Miami Beach she took care of all the legal documents. She was extremely professional and knowledgeable, and always very pleasant to work with. I would definitely recommend Jennie as a real estate lawyer.




Jennie represented me in a very contentious property sale. She was professional, detail oriented, and knowledgeable about the intricacies of what can come back as a problem. Jennie handled the entire sale, spoke with me about each detail as they came up. I would have no reason to look for another law firm. She is also friends with some of the brightest and dedicated attorneys anywhere. She made a very unpleasant event possible. I would recommend her to my dearest friends, and anyone else for that matter.




I'm an real estate investor from CA and trying to buy properties in Florida, i was looking for real estate attorney's who could help me reviewing my closing documents and i found Jennie's help was not only in a timely fashion but her extensive knowledge in real estate amazed me. She was thorough and complete, right away she was able to spot any potential risks in the contracts and that just made my day to have this peace of mind assurance from her. so i would recommend her service to others in similar needs like myself as well. Thanks again Jennie.




Jennie handled a business property purchase for me very recently, She was very professional kept me informed every step of the way through to closure. Jennie is also very knowledgeable as there were times I didn't quite understand certain legal terms & she explained them very clearly to me. I will also say that she is very trustworthy too & look forward to working with her on my next business purchase very soon. Excellent & highly recommendable.




Jennie is an excellent attorney. She is smart, well educated, diligent, friendly, reliable, and always a pleasure to work with. Jennie is always the first person I go to when I need legal advice. If you need a good lawyer I highly recommend her.



Insights